Eau Chi
October 3, 2019 @ 6:30 pm

-

7:30 pm

£14.50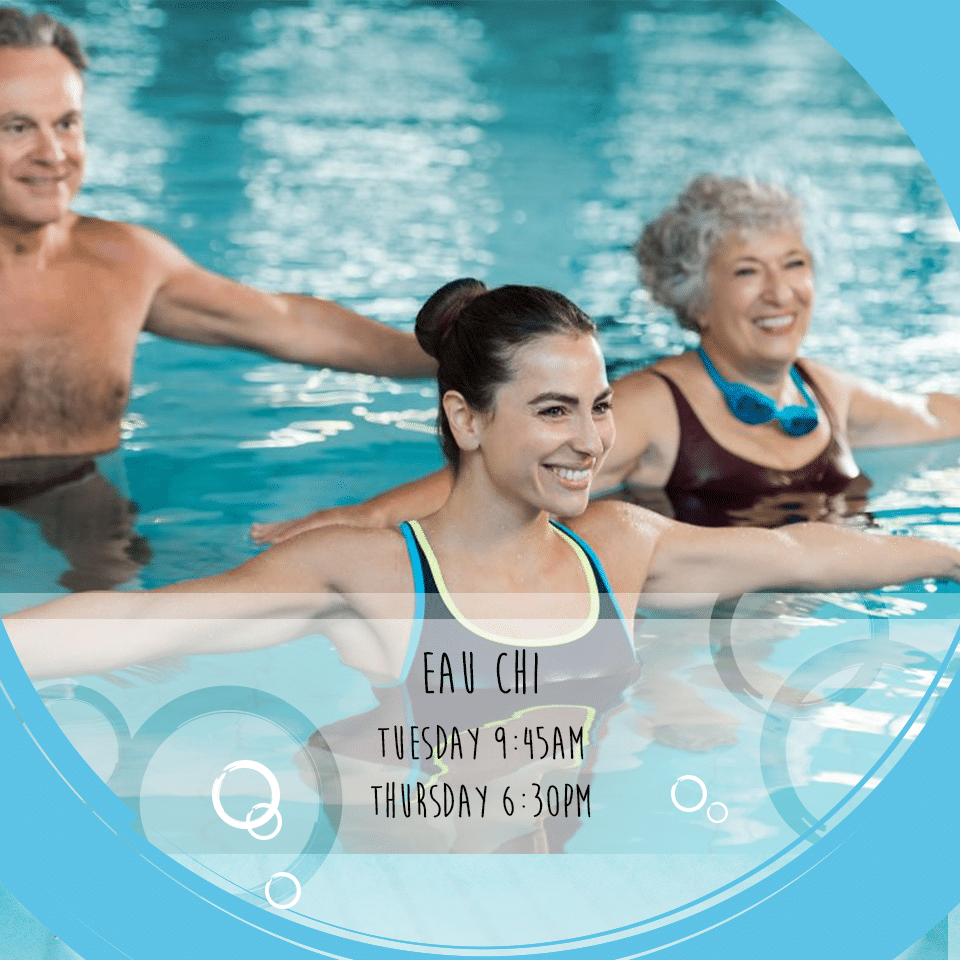 Eau Chi comprises a series of postures linked by slow, graceful movements and accompanied by breathing techniques that focus the concentration. It is performed in a sequence that is described as being designed to restore and enhance the flow of chi, or 'vital energy'. It is also described as exercising the mind, body and spirit to help improve health and well-being.
Eau Chi, was developed by Richard Ford and Abigail Cozens. The moves used in classes are based on ancient Daoist principles, adapted to be performed in the warm waters of hydro hub hydrotherapy pool – one of the only ones open to the public in the South West.
Eau Chi is the perfect blend of ancient and modern ways to improve your overall health and wellbeing.
The classes are easy to follow, meaning people of all ages and abilities can do it.
Research suggests there are numerous benefits from Eau Chi practice. These include; improved balance and falls prevention, increased flexibility, improved cardiovascular fitness, increased muscle strength, pain reduction, stress reduction, relaxation, enhanced emotional wellbeing and positive mental state, increased energy levels, improved immune function and improved quality of life (Wang, Collet and Lau, 2004).
To book spaces for this class please contact Richard on 07736842111